Dashboard: Manage all your links
Easily view and keep track of all links you've created in the past. Access to edit, view stats, and copy your links are all easily accessible.
Link Details
Update the text of your links at any time. Use a plain text link or select an image to embed in your website. Always have your link details up to date.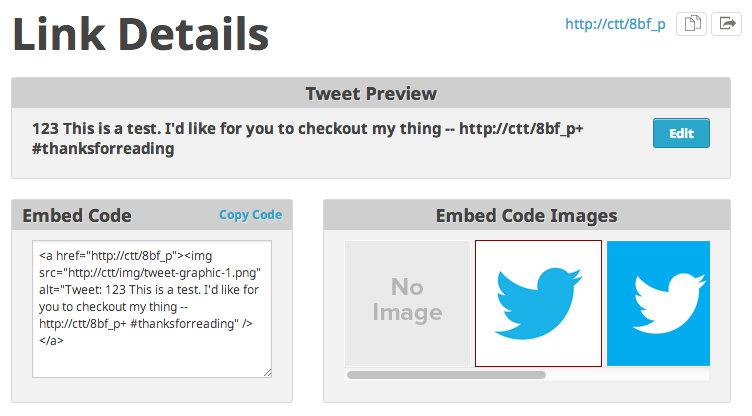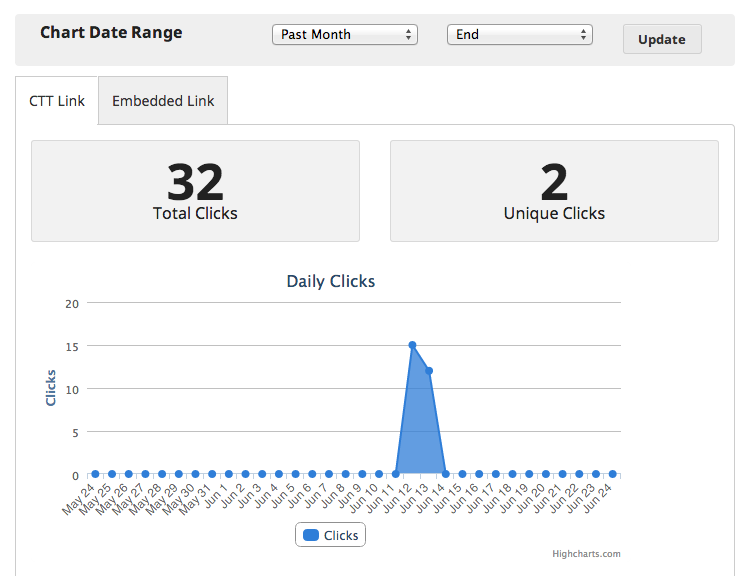 Analytics
View reports of click activity on all your links. Analytics are tracked for all links you embed inside of your message/tweets, too!
Click Mapping
Every time someone clicks one of your links, we record where they clicked from and present this data to you on a map. See from where people are clicking on your links across the world.