After a year of dealing with the unexpected and having all of your marketing plans tossed out the window, you may have your eye on 2021 as the year of your big marketing comeback.
Whether you're looking to promote an ecommerce store, a podcast, a local business, a blog, or just yourself, one thing is certain – Twitter should be part of your marketing plan.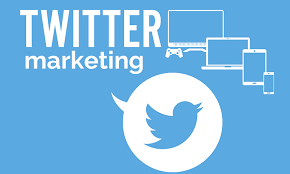 Often overlooked for other social media channels (ahem, I'm talking to you, Facebook fans), Twitter remains largely untapped for its marketing potential in most industries. Sure, it's not ideal for every marketer, but for some it can be the gem in that marketing toolbox.
So, where you do you get started if you've never really utilized Twitter for much more than sharing the odd political rant on your personal account? That's what we asked some seasoned Twitter marketers and we've got their tips for you below.
7 Awesome Tips To Promote Your Brand On Twitter
1. It's All About First Impressions
Your Twitter profile should match your brand, and since it may be the first touch point for a new client or customer – make it look good! Putting your company logo, a relevant header image, and any relevant information in the bio is your first priority.
Riley at Drink Scouts also recommends that you make sure the handle you choose for your Twitter account matches those you use for your other social media accounts.
2. Don't Be Boring
Though you may be tempted to just tweet out the title of any new blog posts with a link, this is so freaking lame. You don't want to be boring because boring isn't memorable.
Alex at Podcast How To suggests using humor if you've got someone on the team who is funny – just remember to keep it classy. The Wendy's Twitter account (@Wendys) is the perfect example of humor used really well on the platform.
3. Use Polls To Foster Engagement
There's a lot of noise on the internet, and Twitter is no exception to that. So, how do you get people to engage with your brand on the platform?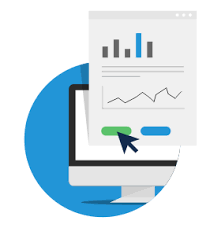 Polls! Not only can polls be a fun way to engage more with your target audience online, but they're also great for information gathering and learning more about your target demographic. Brian at TheWorkoutDigest suggests regularly using polls as part of your Twitter marketing strategy.
4. Show That You're Human
Too many brands make the mistake of cold tweets that show no sign that a real human is behind the keyboard. So, don't be afraid to get personal and maybe even a little weird.
Henley of Privacy Addicts points to author Chuck Wendig (@ChuckWendig) as the perfect example of someone being personal (and a bit weird) to promote his books and personal brand on Twitter.
Wendig is so good at Twitter marketing that he famously landed a movie deal based on a viral Twitter conversation that he had with another author. That 2018 film, You Might Be the Killer, aired on the SyFy network. (and it was a fun little movie)
5. Hit 'Em With Some Eye Candy
Don't make the mistake of just tweeting out plain text all day long, every day of the week. Not only do you gotta mix things up a bit with some images, but you should focus more on those eye catching visuals than the plain text tweets.
When people are scrolling mindlessly through their Twitter feed on the toilet, you need something that catches their eye and makes them stop.
It doesn't have to be a photo either. Self-proclaimed gif fanatic Shawna of Skipblast would tell you to use all gifs all the dang time, but that may be a bit much for most brands.
What might be even better, if you can manage it, is a video marketing strategy. Twitter, like Instagram and Facebook, is a great place to share short videos. Even better if they're funny.
So, brainstorm with your advertising department (if you have one) and come up with a plan for graphics and/or videos that represent the brand that you can share on the regular. And remember, eye-catching is what you're after here.
6. Don't Underestimate Hashtags
One thing that always falls under the radar with Twitter noobs is the hashtag. The humble hashtag, which got its start on the platform, is your secret weapon when it comes to discoverability.
You'll find hashtags for trends, such as live events like the Super Bowl, as well as for mundane day to day topics, like mental health (#MentalHealth). Brands should try to come up with a branded hashtag that they can use, similar to REI's #OptOutside hashtag that appears all over the platform on Black Friday weekend.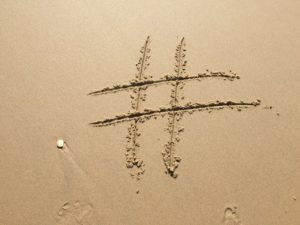 But you don't need a branded hashtag to make them work for you. Just do a search on Twitter to find people talking about your topic and using a related hashtag. Then you can join in the conversation, which Mallory from Modern Home Pulse says is exactly how hashtags are meant to be used on the platform.
7. Try Using Twitter Ads
Similar to Facebook, anyone willing to pay can run ads on Twitter and have them shown to a targeted audience. The best use of Twitter ads is to promote a tweet, but you really need to go about this the right way to see the most benefit.
Before using Twitter ads, know what your end goal is – do you want to boost engagement or create brand awareness? Remember #5 when you're creating your Twitter ads campaign to ensure you get a good ROI from the campaign.
You may even want to partner with an influencer on your promoted tweet to really boost your ROI. John at NCRAOA notes that Dog Rates (@dogrates) is an influencer that brands like Disney partner with in promoted ads that have appeared on his timeline.
The Takeaway
Just because you hear more people talking about using Facebook to grow their audiences doesn't mean that you should neglect Twitter. With a little effort, you can grow awareness and drive more traffic for your brand via Twitter.
As you map out your online marketing strategy, focus on something that is true to your brand and don't be afraid to try new things on Twitter. You just might be responsible for the next viral tweet by a brand. Ya might wanna just go ahead and put Wendy's social media team on notice now!