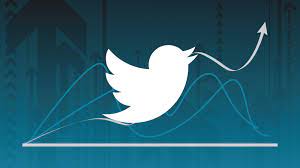 Wondering how to use Twitter analytics?
You've come to the right place.
Twitter is an important social media platform with over 397 million monthly active users.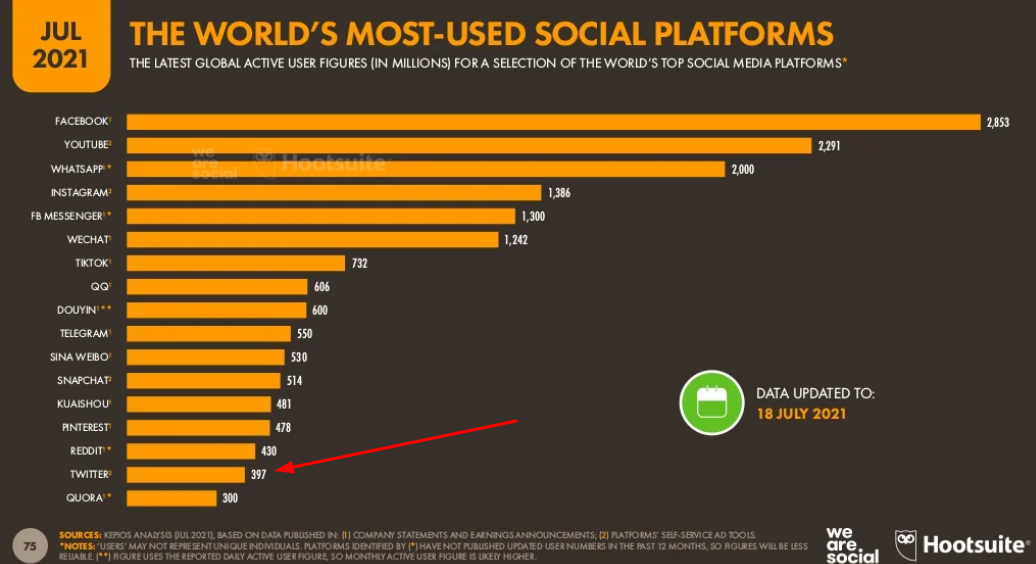 Image via We Are Social
This makes it a very good platform to launch your marketing campaigns that are geared at boosting lead generation and conversions.
But, just tweeting into the void will not get you the results you want. You need to make sure that your marketing messaging is on track, and using Twitter analytics can help you do just that.
But what is Twitter analytics?
Let's find out.
What is Twitter analytics?
Twitter analytics shows you the detailed performance of your account on the platform along with that of individual tweets. This data can help you understand how well your tweets are performing, who is following you, and more.
For instance, note how the below screenshot shows the total impressions, engagement rate, and more.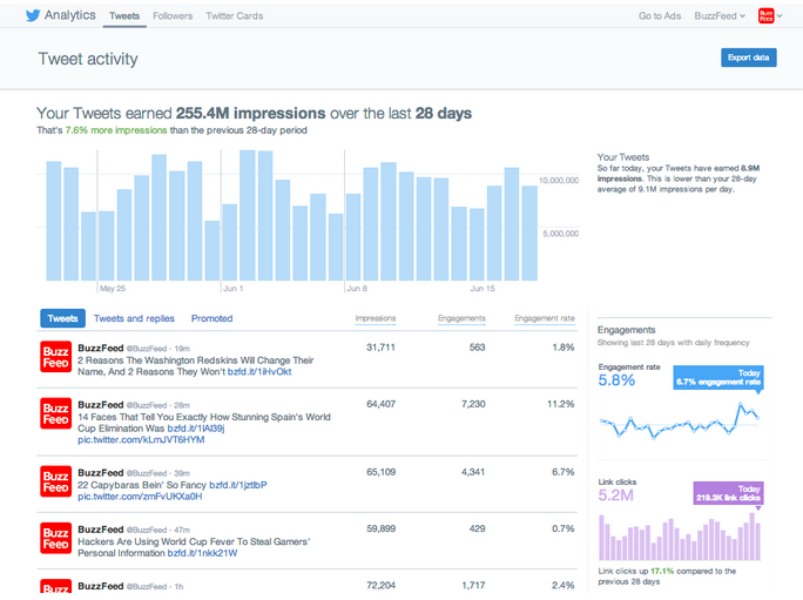 Image via Twitter
Here are the 5 key metrics you should be tracking using Twitter analytics:
1. Number of followers: This is a basic metric that indicates how successful you are at attracting people to follow your Twitter account.
2. Number of tweets: This measures how active you are on Twitter. You can also check the reach of your tweets to see how many people you're able to reach through them.
3. Followers to following ratio: This metric indicates how interested people are in what you're tweeting. A high follower to following ratio means that more accounts are following you as opposed to you following them.
4. Tweet engagement: This metric measures how many people are interacting with your tweets. The more engaged your followers are, the better your Twitter marketing strategy is working.
5. Mentions: This metric measures how often people are mentioning your Twitter handle in their tweets. A high mention count means you're being talked about a lot on the platform.
Tracking these key metrics will help you fine-tune your Twitter marketing strategy and connect with more customers.
So, how can you use Twitter analytics to keep your marketing messaging on track?
Read on.
Tips on how to use Twitter analytics to increase conversion and engagement
Tweeting randomly will not yield the results you desire. Be it to drive lead generation or boost your email campaigns, here are the guiding tips to ensure your tweets are valuable and effective.
1. Find out which tweets are getting the most engagement
The first step is to figure out which tweets are getting the most engagement. To do this, simply go to Twitter Analytics and click on "Tweets." This will showcase all of your tweets, along with the impressions, engagements, and engagement rate for each one.
This data can help you identify which types of content resonate with your audience and adapt your content strategy accordingly.
For example, if you notice that tweets with images receive more impressions than tweets without them, you might want to consider using more pictures in your tweets.
Additionally, if a particular tweet isn't getting a lot of engagement, you might want to consider tweaking the messaging or deleting it altogether.
You can create more relevant posts using Twitter's Advanced Search, which allows you to track specific keywords and see how they are performing.
What's more?
To take things one step further, you could also leverage CRMs to analyze your customer and audience engagement. Based on that, you can choose to engage more with certain users to build a connection with them.
2. Use your top tweet as an ad
By leveraging Twitter analytics, you can find your top tweets. These tweets have resonated well with your audience so you can boost their reach and engagement by turning them into ads.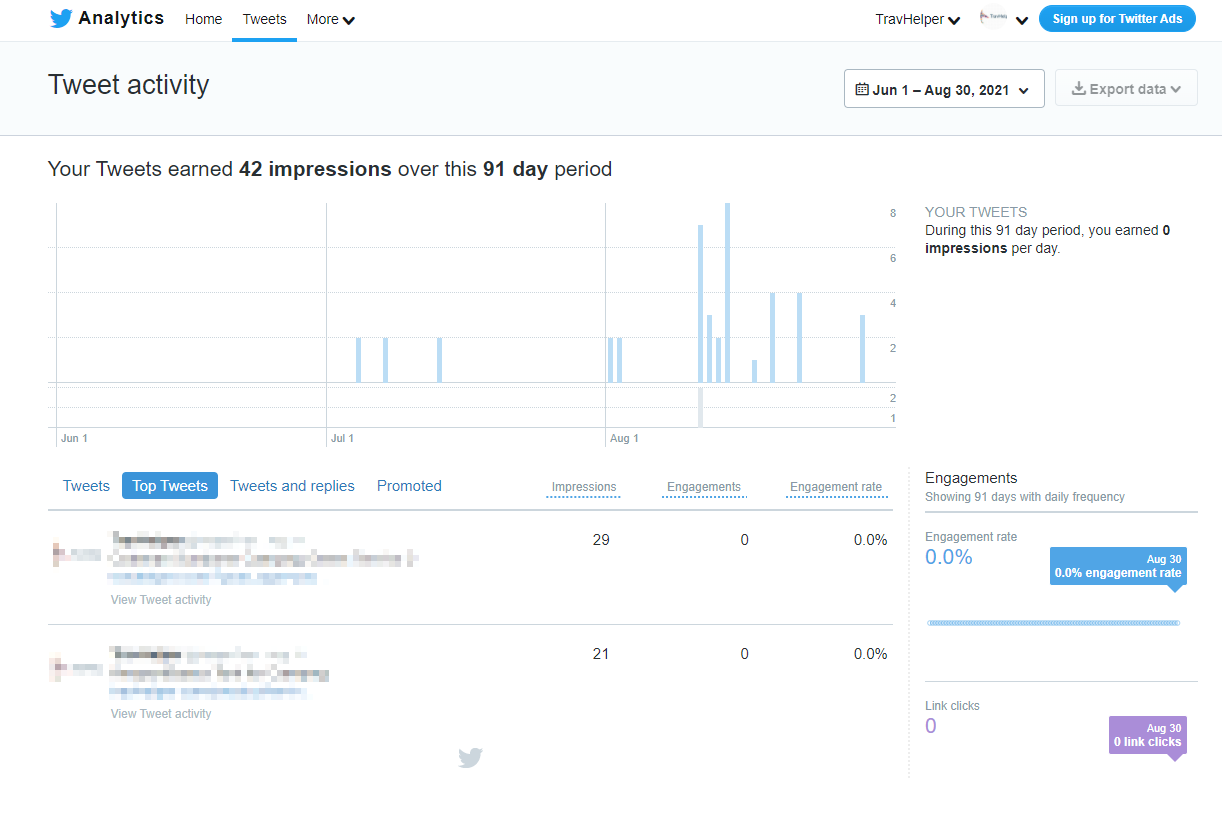 Image via Twitter
Twitter allows you to create and run promoted tweets, which are essentially paid tweets.
To create a promoted tweet, simply
Find the tweet
Click on "More"
Select "View Tweet Activity"
Click on "Promote Your Tweet". If you don't already have a Professional account, it'll ask you to switch to the Professional mode too.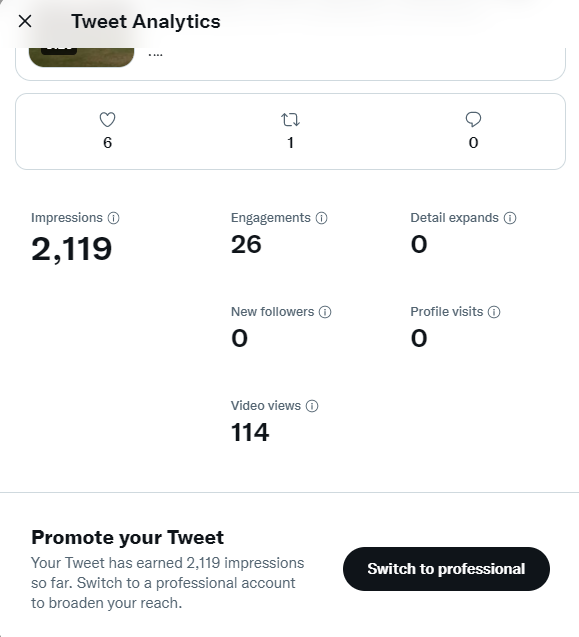 Image via Twitter
From there, you'll be able to set your budget and targeting options.
You can include links to your landing pages in these ads to drive your lead generation efforts.
3. Use Twitter's targeting options to reach a more specific audience
Twitter allows you to target your tweets to a particular audience based on their interests, demographics, and behavior just like other platforms like Facebook.
This means that you can target your messages to reach people who are more likely to be interested in them, leading to increased engagement and conversions.
Say you find that most of your followers are female; you might want to consider creating content geared towards women. Or, if you find that most of them are in a certain age group, you might want to create content specifically targeted towards that age group.
To access Twitter targeting options, go to Settings and click on "Targeting and Tailoring." Here you can specify the interests, demographics, and behavior of your audience.
However, it's important to note that this can only be done for paid ads. Here, you could choose to leverage both traditional ads and lead generation ads.
In the first mode, you'd have to create a form on your website for lead generation. However, in the second situation, you could have a lead generation card on Twitter for catching audience info.
4. Analyze the performance of your tweets by the time of day
Twitter analytics can play a major role in helping you determine the time of the day when your followers are the most active. This can help you generate better engagement on your tweets as they'll likely engage with them when they're active.
You can find the best time to post on Twitter. Based on the insights you gather from this, you can modify your posting schedule and drive better engagement.
For example, if you notice that your tweets are receiving more impressions in the evening than in the morning, you might want to consider scheduling more of your tweets for later in the day.
5. Compare your Twitter analytics to your website analytics
Do you have a website?
You can compare your Twitter analytics to your website analytics. This can help you determine whether your marketing campaigns are driving traffic to your website.
From Twitter analytics, you'll be able to see how many link clicks have been made on your tweets.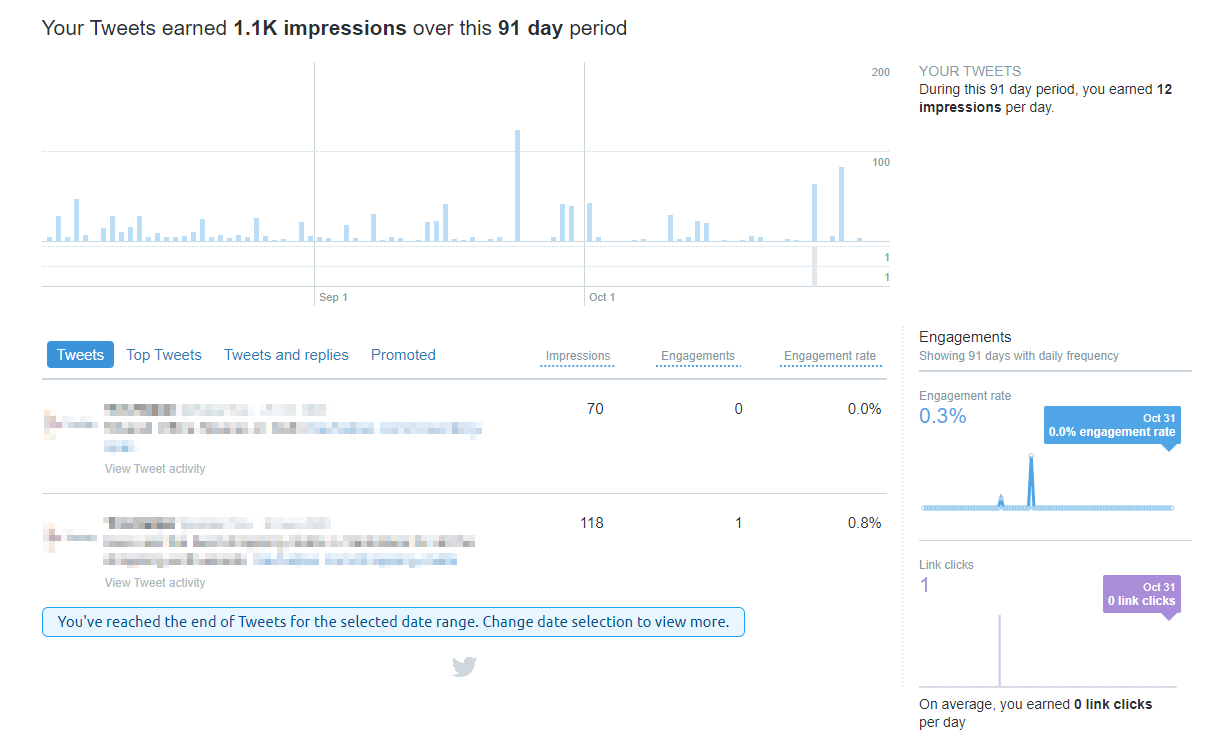 Image via Twitter
You can also check Google Analytics to see how many of these clicks have landed on your website and which pages they've visited. This can play a major role in driving your lead generation and conversion efforts.
6. Leverage Twitter analytics for email marketing
Lastly, Twitter analytics can be used to even bolster your email marketing campaigns. You can find your most popular posts using Twitter analytics and turn them into lead generation magnets.
You can create ads for lead generation and link the collected data with your email marketing software. This can help you tap into your audience on Twitter and drive the growth of your email newsletter list.
Last Thoughts
Twitter analytics provides valuable insights into how your marketing messaging resonates with your followers.
If you use the analytics accordingly, and apply effective Twitter marketing strategies, nothing can stop you from gaining those leads and conversions.
Make sure to revisit your Twitter analytics regularly to see how you can improve your marketing efforts.
Have any questions or comments? Please feel free to leave them below.
Gaurav Sharma is the founder and CEO of Attrock, a results-driven digital marketing company. Grew an agency from 5-figure to 7-figure revenue in just two years | 10X leads | 2.8X conversions |  300K organic monthly traffic. He also contributes to top publications like HuffPost, Adweek, Business 2 Community, TechCrunch, and more.
Social Media Profiles