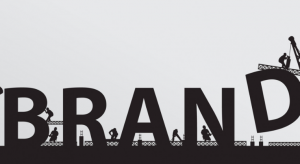 While Twitter doesn't have as many members as Facebook, it may be just as influential as its larger rival. Think of how often you read about tweets from famous people every day, from actors to athletes to the President. Twitter's unique format of extremely brief messages fills a gap. People may not have time to read an article or watch a video but they can absorb a tweet in seconds. Twitter is an essential resource for growing your business. At the same time, if you want to be seen among all the competition, you need a definite strategy. Let's look at 10 distinct ways that this social media platform can help you build your brand.

1. Tweet Consistently
If you don't post regularly, your followers won't remember you. One of the often-repeated kernels of wisdom about social media marketing is to not post too often so you don't annoy your followers. This is actually less true of Twitter than other social sites. Twitter's timeline is so congested and moves so fast that you can post frequently and not worry about people getting tired of you. You don't want to overdo it, but it's fine to tweet several times per day and even repeat an important message regularly.
2. Optimize Your Bio
As with other social sites, your bio plays an important role on Twitter. When you catch a viewer's eye with a tweet, the first thing he or she will do is click on your profile to check out your bio. Start with a professional looking photo. Then give readers a creative summary about what you and your business are all about. Use relevant keywords and hashtags to make your profile easier for your target audience. Naturally, you should also include a link to your website, opt-in page or anywhere you'd like to send people.
3. Make It a Team Effort
Social media is all about building momentum. This takes a group effort. While you always hope your tweets will go viral and get shared by strangers, a good place to start is with your own team. Encourage your employees to use Twitter and share important messages. If you can immediately count on, say, 5 people to retweet you, you have a great head start.
4. Share Different Types of Content
Give your followers some variety to keep them interested. You can send people to your own content as well as interesting news items. It's also nice to sometimes just share a few words with no links. In addition, don't neglect visual content. If you only tweet text or links, you're missing out on some powerful opportunities to engage with your audience. Research shows that images and videos get more engagement than text posts.
5. Keep Up With Trends
As a business, you naturally have your own agenda. You want to talk about your industry, products, and business. However, it's also important to talk about trending topics. With Twitter, the easy way to do this is to track hashtags. When possible, think of ways to tie in popular topics with your business. Even if you can't do this, using hashtags helps you gain visibility and engagement. Not all of your tweets need to be promotional or even directly relevant to your business.
6. Display Images and Videos Instead of Links
When you do post images or videos, it's better to do so in a way that doesn't require the reader to click on a link. The most reliable way to do this is to click on the "add photos or videos" icon when posting. This means, of course, that you need to have the image or video downloaded to your own device. Another option is to post your photos from Instagram to Twitter using a service such as ITTP or Zapier.
7. Promote Your Tweets
This strategy requires a financial investment but it's one of the fastest ways to grow your following and increase engagement. By promoting tweets, you can get them in front of a targeted audience. When doing this, make sure you choose the best content for your purposes. A good way to use promoted tweets is to send people to an opt-in page to build your mailing list. You also have to be sure to test your results to make sure you're targeting the right audience.
8. Build Relationships With Influencers
Twitter is a great place to build relationships, not only with customers but with potential partners and influencers in your industry. You have to take the first step and support other users. Follow them, retweet them and make comments on their tweets. Don't contact them with offers or invitations to work together, at least not until you've established some rapport. Start out by supporting them and opening up a dialogue. Don't confine this strategy to Twitter. Converse with them on other social media sites and their blog as well.
9. Use Strategic Automation
Social media automation lets you post on a regular schedule and can help you get better results. On the other hand, you have to be careful not to trust blindly in the automation process. You need to balance automation with maintaining a personal touch. For example, if you use a tool such as Buffer or Tweetdeck to post automatically you still need to check in with your account and reply to comments and engage with other people's tweets. In other words, use automation where it helps but don't think that it can do everything for you.
10. Make Twitter Part of Your Overall Marketing Strategy
These tips, especially when combined, will make a big difference in the results you see from Twitter. Remember that you have to tailor your approach to your particular audience and track your analytics. Used the right way, Twitter is a powerful tool for building your business.