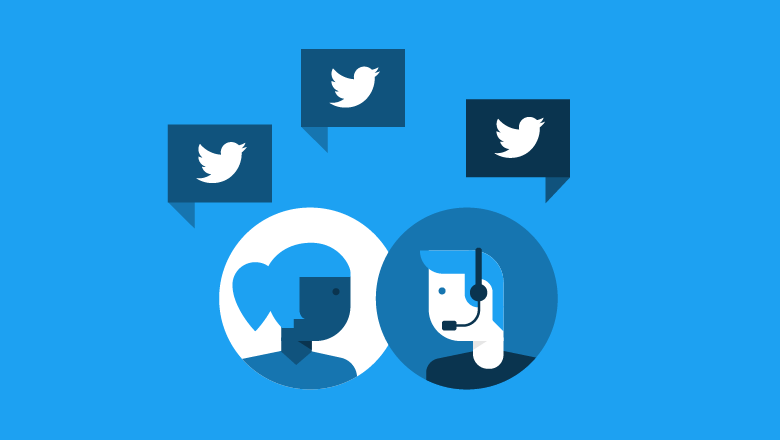 One of the biggest challenges of running a business is making the best out of the available marketing resources.
But then, a number of businesses fail to do so. And while this may not particularly harm them, it sure weighs down their progress. One such important resource that must be leveraged is Twitter.
With a user base of over 335 million, Twitter is sure populated with a whole lotta prospects that your business can connect with. But for that to happen, you'll need to know the key to unlocking twitter engagement. The key to making the most out of it. The key that a number of brands have known and used for their best.
Here are the top 5 brands successfully using Twitter for everything from lead generation to customer service and things that you can learn from them.
Perfect example for a company nailing twitter for user engagement and brand awareness.
With over 50,000 stores across the globe and 10.1% share of the US coffee grounds, Starbucks is the greatest coffee brand on the planet. However, this greatness hasn't come for nothing.
Catering to a Twitter following of more than 11 million, Starbucks has been totally spot on showcasing their followers every now and then by retweeting and interacting with them. They clearly understand the importance of Twitter engagement.
Also, if you look closely, it's pretty evident that the way they use visual content is epic. Whether it's a collage, a short video, a GIF or a random image of coffee beans, they just know what's the best thing to write along for kindling engagement.
Just how their #merrychristmasstarbucks campaign became a success. They even had been in the news as apparently, their Christmas cup was not Christmas enough. The same cup was there in Starbucks' Twitter cover as well.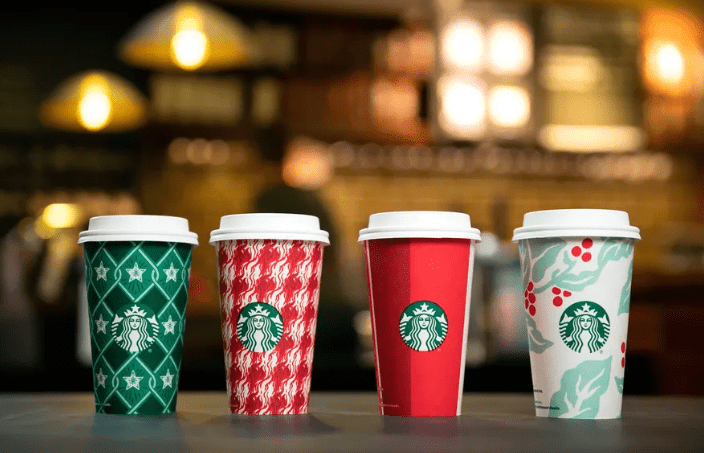 Source
Ah! I'm lovin' it. Already.
With over 3 million Twitter followers and their everlasting wit, McDonald's makes it to this list. Whether you talk about encouraging sales or boosting user engagement, McDonald's has its way.
In fact, one of their latest marketing campaigns "have breakfast all day long" ran on Twitter with a hashtag about having breakfast all day. They even updated their Twitter cover photo for the same.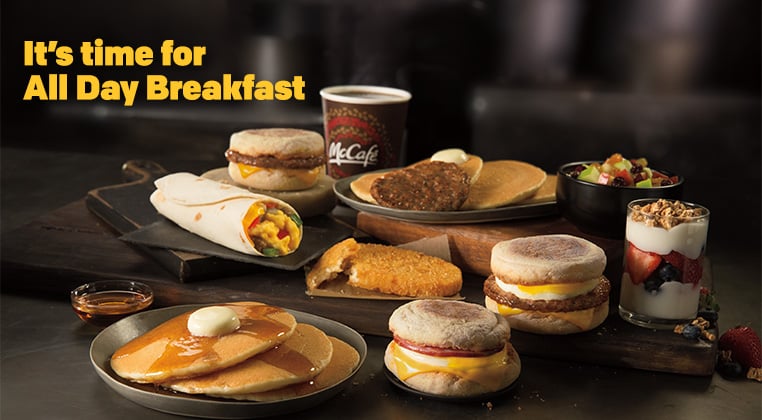 Source
Also, one of their latest ads makes the day just as you take a look.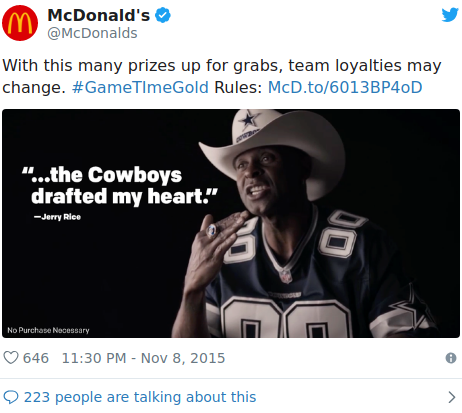 And you just can't say no to this humor. McDonald's has long been coming up with witty ideas like these for a long time and as it seems, it's totally working for them.
Another one on this list, Adobe totally kicks a*s when you talk about customer service on Twitter.
The idea of having users to raise their problems on social media platforms like Twitter and Facebook isn't new. In fact, we all might have used this at some point in time. And as some of the best brands keep time out for responding to questions and queries on social media, they deserve appreciation.
Adobe is one such brand. So, you know, the next time you are having issues while using Photoshop or any other Adobe product, just tweet and tag them. Don't believe it? Have a look at the threads below.
You work so hard and then… another bunch of random errors @Illustrator @AdobeCare getting fed up! Save As pdf and it won't accept PDF presets. pic.twitter.com/kpO0y29xMT

— Rob McCallum (@soundmedium) March 12, 2018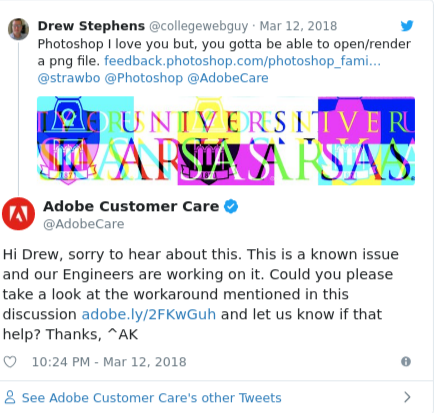 Looks great, right? Well, that's Adobe for you. Their Twitter team is highly dedicated and totally spot on when it comes to responding to its users. 3 claps for such customer service.
Speak of killer marketing techniques and you can never forget Apple.
Known for its cutting edge marketing ideas, Apple keeps things on its Twitter account pretty simple. Just a profile picture. A cover photo. Website in the bio. And a welcoming message saying @apple hasn't Tweeted.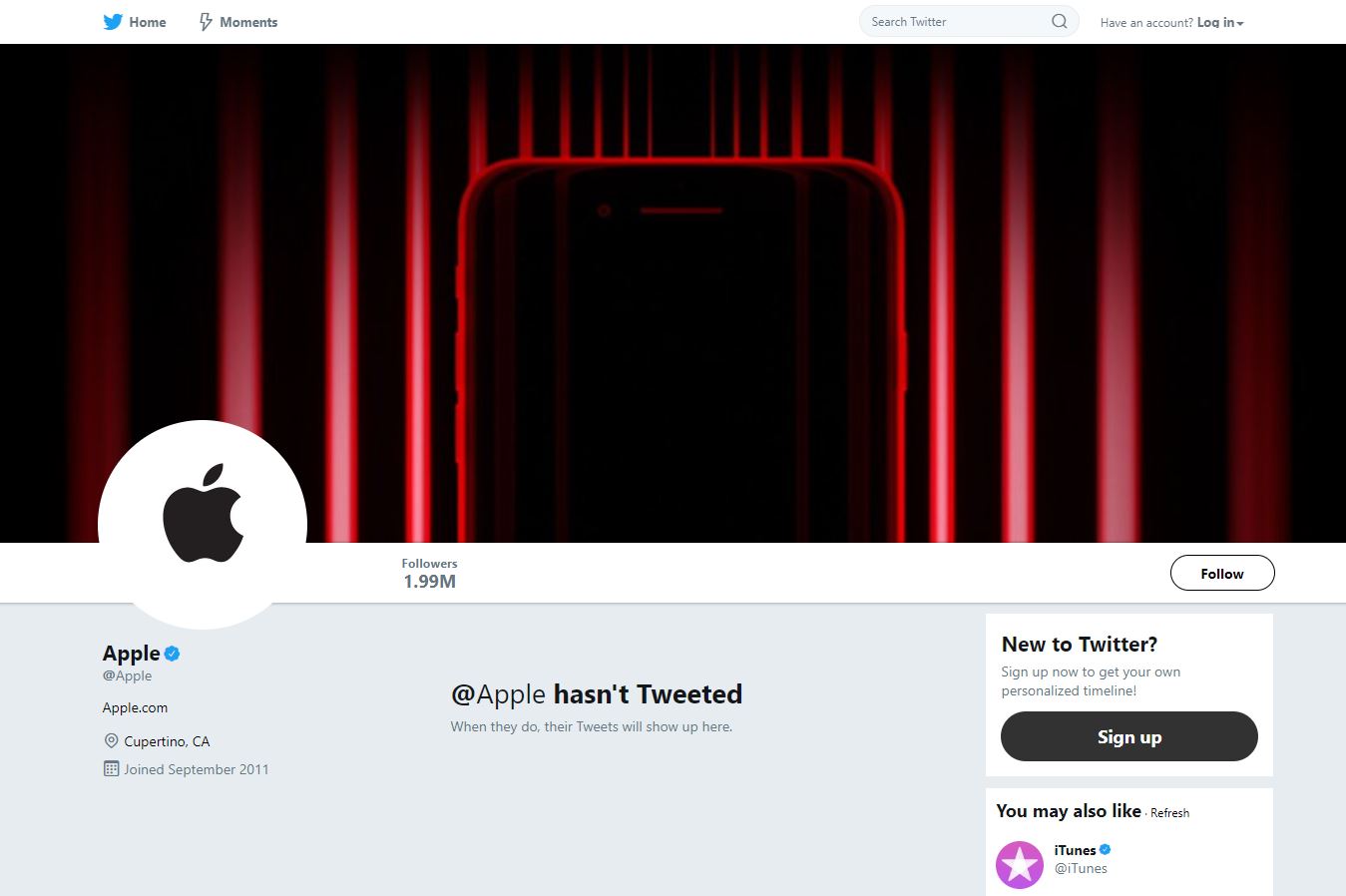 And why's that? Well, because Apple never Tweets from its account. It runs paid ads promoting videos about new product launches, events, product features and everything else that needs to be announced.
This makes a great example of a brand using Twitter for brand awareness, product launches and lead generations
The ads that they run are really intelligent. Also, not tweeting with their Twitter account doesn't mean they aren't active on Twitter. Apple runs other branded Twitter accounts, including those for the App Store, iTunes, and Apple Music.
This lets them keep their main account mysterious and helps them stay away from negative conversations of all sorts. Way better an idea for delivering the messages as they want to convey them.
If your main brand has a few sister brands that you want to keep active on Twitter and are looking for motivation, Sony is the guru to look up to.
Although, Apple also does great by managing Apple Music, App Store and iTunes accounts on Twitter, Sony is a step or two ahead.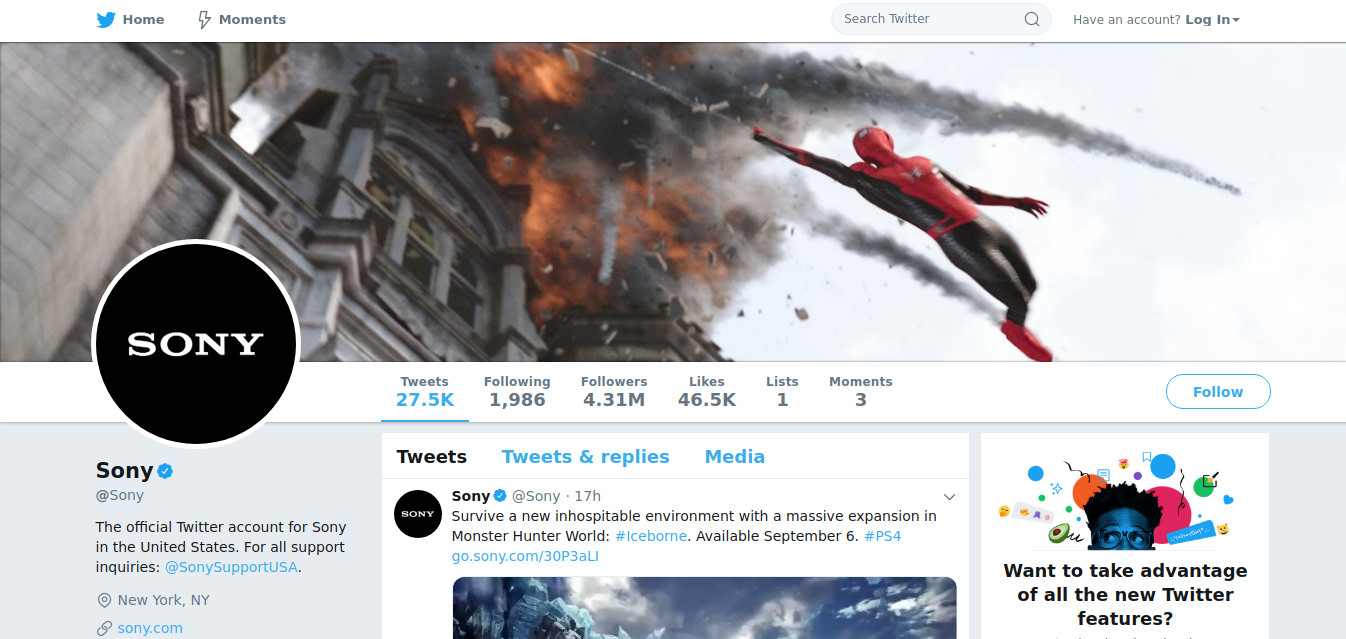 It's like, the moment you take a look at their feed, you get to realize how many niches the company is involved in. Music, movies, electronics, games and the list goes on.
And, then the best that they do is use their main account to retweet the content on their "sister" accounts constantly. This adds considerably to their cross promotional campaigns and boosts their Twitter footprint as well.
This simply tells us the importance of cross promotion on Twitter. The same can be used for driving web traffic to your website, blogs and other social media channels as well.
Final Words
With over 335 million active users, Twitter is one of the top 10 most popular social media platforms in 2019. With all of this user base it simply becomes a great space where brands can interact with their users and nip their competitors.
And as some do it good, and some manage fine, this post mentioned 5 businesses successfully using Twitter for everything from lead generation to customer service.
Hopefully, this gave you some idea about how you too can make use of Twitter for escalating several business' functions.