Live video is blowing up right now! More brands have started using it on more platforms because it's become an attractive medium to their audience. Among these platforms, Twitter has become a viable and popular channel.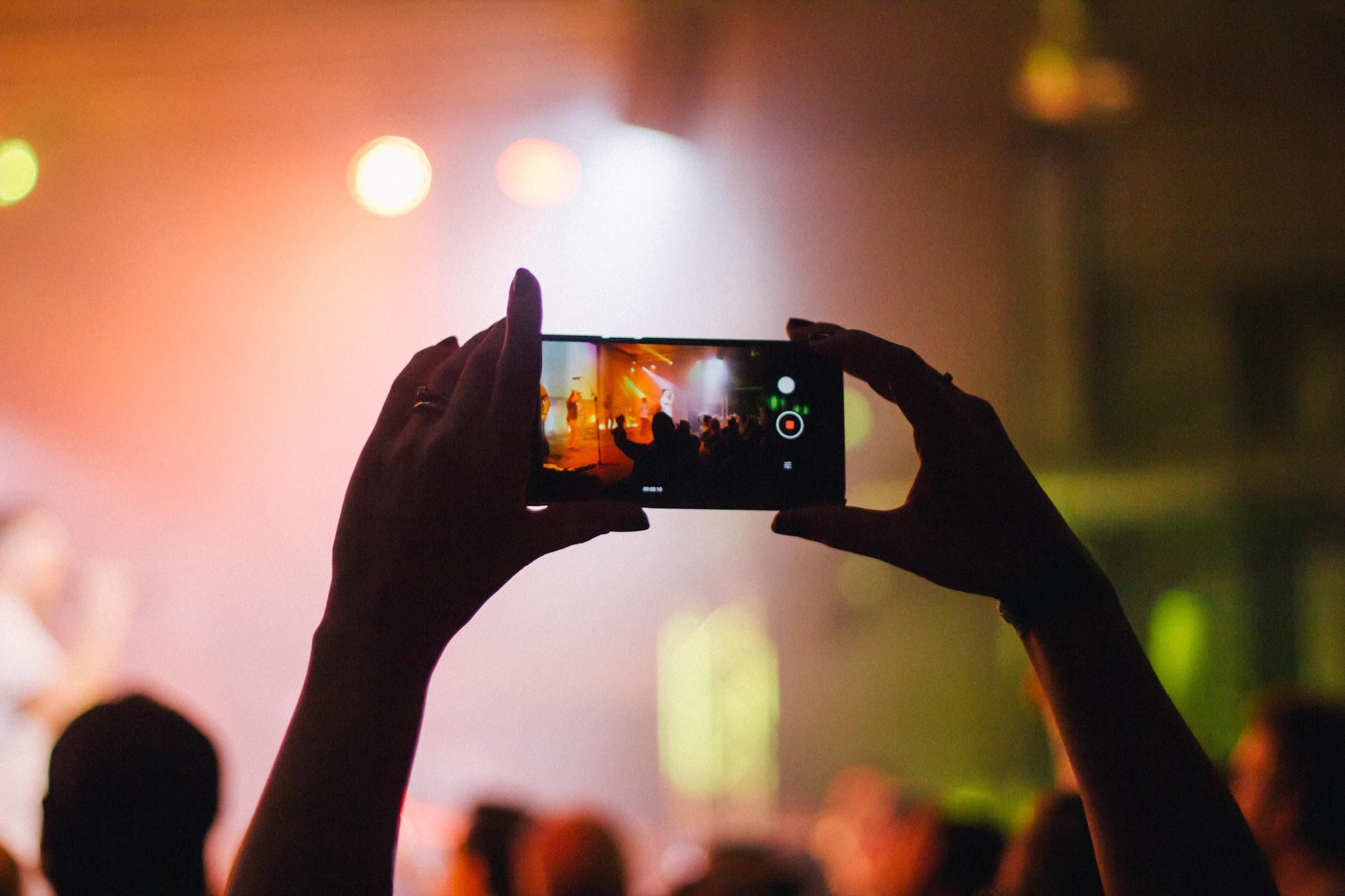 In Q1 of 2018, the microblogging site hosted 1300 live events, an almost 3X increase over Q1 of 2017.
But there's more about live streaming that makes it a must for brands. Research shows that 80% of buyers would rather watch live video from a brand than read a blog, while 87% prefer content that shows more behind the scenes footage.
There are other good reasons to commit to live video, all of which can strengthen and grow your brand.
Here are four you should know:
Live Video Creates a More Authentic Experience for Buyers
Live video is typically unrehearsed, and that makes it more compelling. In fact, it feels more authentic to viewers, and that's a good thing. Research from Salesforce shows that 80% of buyers view the brands that offer authentic content as more credible and are more likely to follow them.
Your Live Video can be Watched on the go
Did you know that 83% of people on Twitter are on mobile? That means a considerable share of your audience receives your tweets and views live streams on their mobile phones wherever they are.
Mobile app penetration of this magnitude also makes it easier to reach more users more often. And with the ability to like, retweet and comment directly from their devices while live streams are taking place, your audience is capable of helping your live stream generate more views and engagement.
Greater Interaction Than TV
Live streaming also produces more opportunities for brand engagement. According to research, as much as 60% of people perform online searches while watching a live stream. This beats video-on-demand (53%) and TV (48%).
It also shows that if your brand consistently produces engaging live streams, you could see more demand for information about your brand, products and services.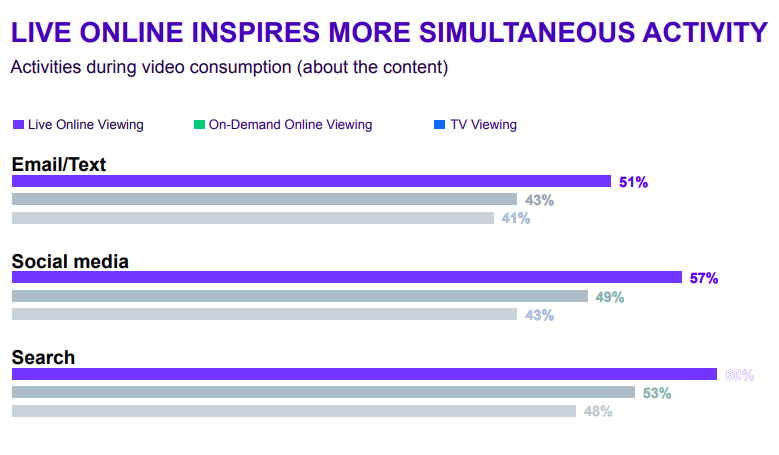 Image: Yahoo!
Live Streams Live on
Viewers that missed your live stream also get a chance to catch up and join the conversation. If they've just stumbled upon your brand. Live stream recordings can be published and promoted, giving a wider audience the chance to engage with your brand, become followers and be present for the next live video.
They can also be used to drive traffic to a YouTube marketing funnel. By strategically including links to other related videos, you can introduce your audience to more content within your content marketing funnel.
What Drives Brand Credibility?
Live streaming clearly presents brands with the opportunity to reach audiences looking for more engaging content. But what kind of live streams should you be creating to increase reach and build a stronger name for your business?
Before we jump into the types of content you can produce, let's talk about how consumers perceive brand credibility.
According to research, credibility is a combination of two characteristics (trustworthiness and expertise) that are portrayed by a brand. The portrayal of credibility can be influenced by the extent to which consumers are uncertain about the market and brands participating in it.
For example, if consumers know less about the product than brands do, brands can position their products as high-quality solutions by charging a higher premium. This in-turn influences consumers' perception of which solution to invest in.
While brands have the ability to use various marketing mix elements as signals of credibility, track record appears to be the main determinants in the eyes of consumers.
People always look at a history of brand performance as proof of their ability to deliver in the future.
Understanding how trustworthiness and expertise lead to perceived credibility, it's clearer to see that to boost yours. You need to get out there and show your buyers that your brand has a strong presence.
How?
Create live streams around planned brand moments.
Using live streams to give buyers a look at what your brand is up to in your market helps position it as a thought leader. And with consistent effort, you'll also build the kind of track record that consumers associate with credible brands.
Here are 5 types of live streams you can use to boost reach and credibility:
Product Launches
Product launches are crowd pullers. They're also the perfect choice for a live stream. The nature of a product launch inherently induces anticipation and excitement, especially if a brand has spent time promoting the launch beforehand.
For example, when Microsoft launched the new Surface it began its marketing campaign for the live event on September 12, 2019. The event was scheduled for October 2, 2019. That's almost an entire month worth of anticipation that they created leading up to their live stream.
The result?
They were able to generate over 214,000 views.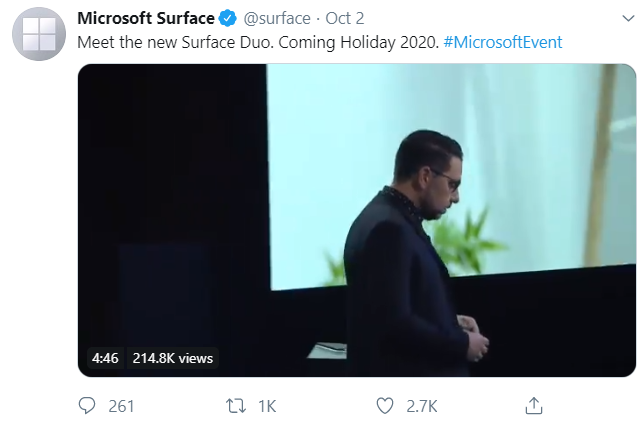 News and Announcements
Live streams can also be used as a way to stay top-of-mind your audience. By consistently using news and announcements as opportunities for broadcast, you begin to develop a track record of evidence for buyers.
As buyers come across your brand, they'll be able to see your commitment to sharing regular news and updates and interpret these actions as signs of trustworthiness.
The example below is one of many from the WWE. It shows how they generate interest and sell more fitness programs online by sharing the moments they know fans won't want to miss.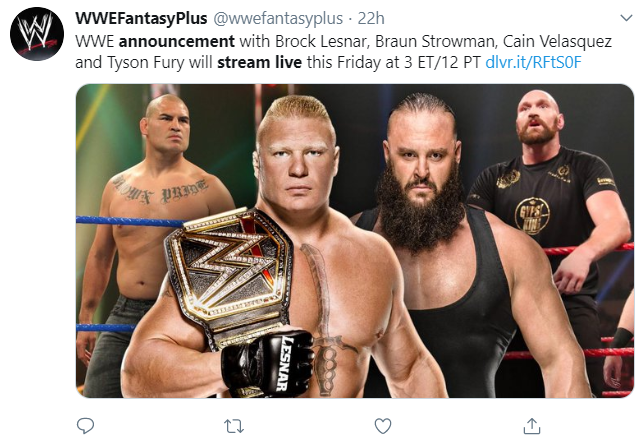 Live Events
Research shows that people are more likely to tune into a live stream if there is an opportunity to see behind the scenes footage. This makes live events magnets for more views and gives brands the opportunity to take the viewers on a special journey.
You can help them discover your brand's commitment to continuously deliver valuable insights. And where consistency forms, brands begin to be seen as more trustworthy and competent.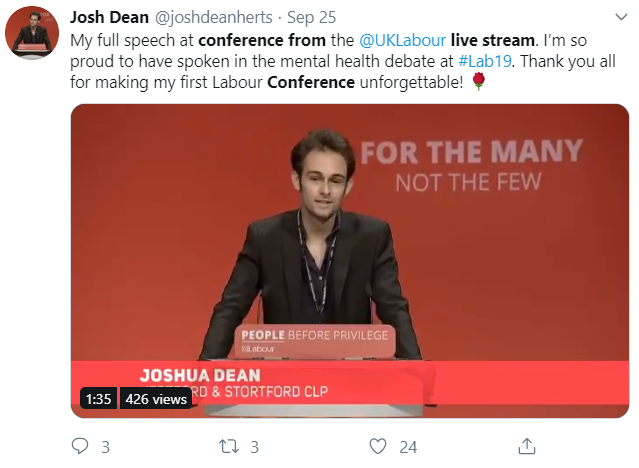 Q&As and interviews
As more consumers are bombarded by more information online, establishing your brand as a thought leader becomes increasingly crucial. Smart brands have taken to hosting live stream Q&A's and interviews with social media influencers, and experts on their team or from the industry.
This approach positions brands as active participants at the forefront of their industries, constantly challenging and introducing new ideas in a bid to enhance the overall experience of the customers.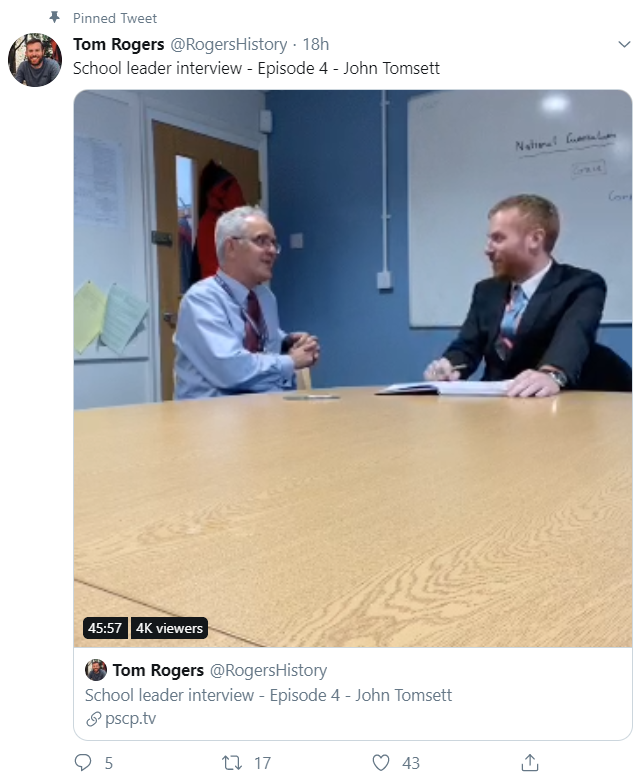 Customer Education (How-Tos and Tutorials)
Educational content will always be an important aspect of a solid content marketing strategy, making live streams one of the best mediums of instruction. And there are benefits to sharing instructional videos.
Educational content cements your position as an expert in the market, setting the foundation for a stronger overall perception of your brand. Altogether, this helps enhance your competitive advantage, especially in crowded markets.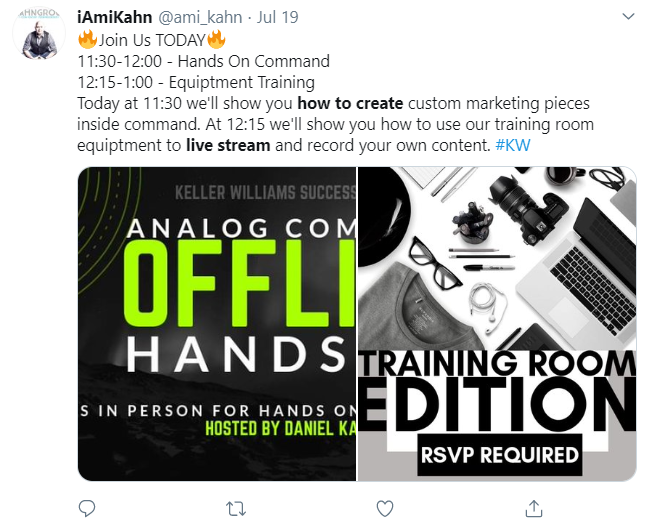 Conclusion/Summary
Live streaming is a must for brands in 2019 and beyond. It presents the opportunity to capture the attention of a growing live stream consumer base. It also gives brands a chance to increase their reach and boost credibility by consistently producing authentic and valuable live stream experiences that also showcase brand expertise.
Live streams don't have to be centered around large industry events, you can build yours around brand moments. By using product launches, company news and announcements, live events, Q&As and interviews, and educational live streams, you'll be able to stay top-of-mind while still delivering quality material your audience wants to see.
Author: Amir Shahzeidi

Bio:

Amir is the digital marketing manager at Uscreen, an all-in-one video monetization and live streaming platform that empowers video entrepreneurs and creators to monetize their content and build thriving businesses around their videos.