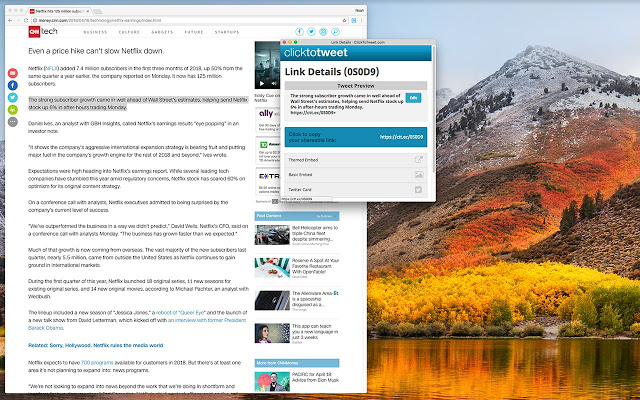 This week, we've launched our own Google Chrome Extension that makes it even easier to use Click To Tweet on any website you visit. Now, you can create and share a Click To Tweet link just by clicking a button in your Chrome browser. A Click To Tweet window will appear pre-filled with information about the site you are on and make it easy to customize and create a new link.

The new extension also adds a context menu item that allows you to select any text, right-click it and select the Click To Tweet option to automatically create a new Click To Tweet link using the text you've selected.
Check it out and give us your feedback!
Install Click To Tweet Chrome Extension