Recently, we emailed our customers asking for them to share any specific feature ideas or improvements we could make to Click To Tweet that would help make their lives easier. We were excited to see many of you respond and share your thoughts.
We've already begun working on implementing some of the changes that were suggested, and while we aren't quite finished yet, we have made some improvements that were mentioned so we'd like to share them.
Updated interface for viewing, searching your CTT links
We've changed the interface for how you view your links in the dashboard. The new layout is more like a spreadsheet and is much easier to view larger lists of links. It also supports sorting by any field and, as requested, includes a search box making it easy to find links in the current folder.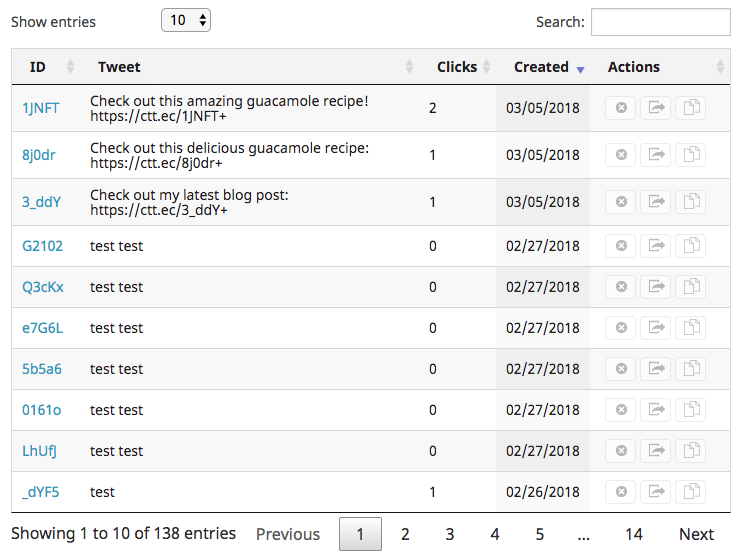 Improvements to mobile view
This is part of a larger project we are working on and hope to release this month. We've cleaned up the mobile view so the app is much more usable when accessing it via a mobile device. Stay tuned for more updates about these changes.