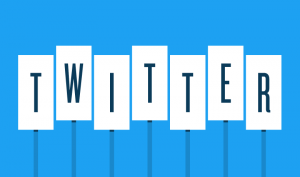 Twitter was designed as the social media site for very short messages. For years, the limit was 140 characters. Then, in November of 2017, Twitter doubled this, allowing for 280 characters. Actually, this feature was released incrementally over the fall. Although there were press releases and an official announcement, many people were not aware of it. Most of the discussions were on blogs specializing in technology or social media, such as TechCrunch. Now that the changes have been in effect for a few months, it's interesting to look at the results and whether or not this change has significantly altered the way people use Twitter.

The Effects of Longer Tweets
Allowing users to double the length of their posts is a major shift for Twitter as it alters the site's defining characteristic. The company had been facing challenges for some years. While remaining one of the leading social media platforms, growth had been stagnant for some time. Even more serious was the lack of advertising revenue, especially compared to Facebook and other faster-growing sites. Making a change was an attempt to encourage greater engagement. Has it been successful?
Early numbers suggest that since the change the new policy has been successful. According to Twitter CEO Jack Dorsey, engagement has indeed increased over the last few months. Another encouraging number that Dorsey announced is that Twitter made a profit for the first time last quarter. Strangely, however, the average length of tweets has not gone up. The average tweet is actually less than 50 characters, which is less than half of the old maximum. What does all this mean for Twitter and its place on the social media landscape?
Twitter's Challenges
Twitter is so frequently in the news that it's easy to lose sight of its many challenges. During the election and beyond, Donald's Trump's often controversial tweets were constantly mentioned. Beyond this, we read about the latest tweets from athlete's celebrities and politicians every day. It's more likely that you'll hear about someone's latest tweet than what they posted on Facebook or Instagram. There's little doubt that Twitter is an active part of social discourse today. At the same time, Twitter has been struggling when it comes to hard numbers.
Last summer, a few months before the company increased the character limit, Twitter admitted that it was losing followers in the United States. In addition to failing to attract new users worldwide, the number of American users fell by about two million. At the same time, the company also lost advertising revenue. In the social media world, Twitter, while maintaining its influence, has either remained in place or fell behind in terms of crucial numbers. There are several reasons for this. Many younger social media users, while maintaining their Facebook accounts, flocked to newer sites such as Instagram and Snapchat. Online advertising revenue, meanwhile, is dominated by the two giants, Google and Facebook. So, while Twitter has held on, it has struggled with growth and keeping pace with its competitors.
Twitter's Future: Encouraging Longer Form Content?
As noted, Twitter has achieved better engagement after increasing the character limit. According to Jack Dorsey, people are retweeting more, following each other with greater frequency and abandoning tweets less often. These are all positive signs that people are using the platform in a more social way. It's also important to remember that the new tweet length is still a recent innovation. Twitter began in 2006, so for 11 years people associated it with 140 characters. It will take some time for everyone to get used to the new feature. It's likely that many casual users don't even realize they can type longer messages.
While there's no evidence that people, on average, are creating longer tweets, this format does open up the site for people who want to use Twitter more like a blog. It's probably no accident that shortly after increasing the character limit, Twitter also introduced a threading feature that makes it easier for people to combine tweets. Prior to this, people could always create "tweetstorms," which were simply a series of tweets. However, this required users to reply to themselves and if other tweets get in the way, continuity was lost. Now, however, users can create a connected series of tweets by pushing a plus button and then posting them all at once.
The threading feature combined with the 280 characters is making it practical for people to post longer content and get into more depth about topics. As more users get comfortable with these features, it could signal the beginning of a whole new Twitter. Of course, the company has other problems to deal with as well, such as increasing ad revenue and dealing with trolls and online bullies. While many users will always use Twitter for the familiar brief tweets, along with accompanying photos and links, we may see the formation of a new blogging platform. Only time will tell if users will embrace these possibilities.