Two highly requested features have been released this morning: Suggested Users support and the option to have the ClickToTweet embed code open in a new window.
Suggested Users
Sometimes, when after you tweet you may notice Twitter suggesting a user account to follow. When creating your Click To Tweet links, you now have the ability to specify which user account gets "suggested" after people tweet using your CTT link.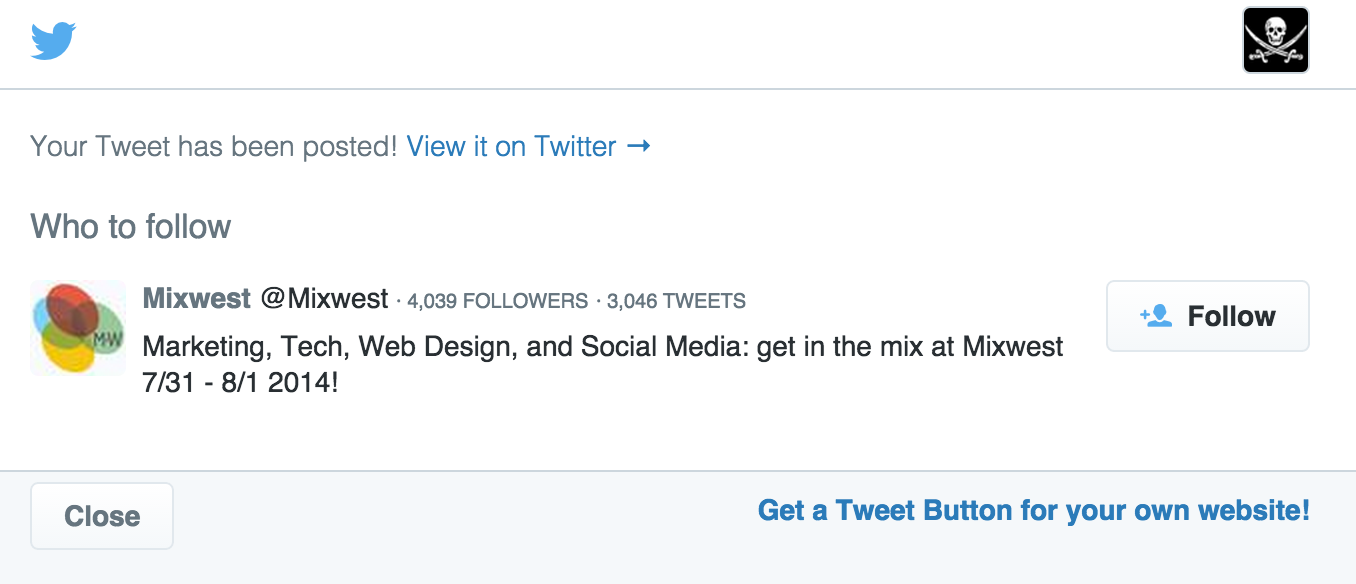 In our testing, this has proven to be a great way to organically grow your Twitter followers in a non-spammy way. Paid accounts can find this feature in the new Settings menu inside Click To Tweet. Simply specify which account you'd like for your Click To Tweet links to suggest.

A suggested user will appear like this after someone tweets using your CTT links:
Open links in new window
Want to make sure visitors to your site don't leave when clicking on one of your CTT links? Now, there is a checkbox to select this option on your Edit CTT page for any CTT link. Simply check this box and the embed code will update to enable this feature.