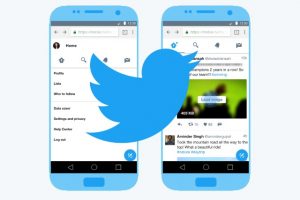 Twitter has made some interesting changes and innovations over the years, including video apps, an advertising platform and more advanced customer service options. Over the last few years, Twitter has also gone to great lengths to make their service more accessible to mobile users. Of course, more and more internet users now access the web via mobile, so it makes sense that social media companies would create mobile-friendly apps and features.

In a recent press release, Twitter announced that Twitter Lite for mobile is now available in the Philippines. This is part of the widespread social media trend of helping users in developing countries gain better access to services. In many non-western countries, an even higher percentage of the population use mobile devices rather than computers. At the same time, people in these countries are usually dependent on slower networks. Thus, a feature such as Twitter Lite is especially desirable.
What is Twitter Lite?
Twitter announced the release of Twitter Lite in April 2017. It's now the default choice for mobile users everywhere. It works as a native app, so there's no need to download anything. Twitter Lite makes the social media site accessible to people with slower connections or who don't want to pay for high data usage. As Twitter boasts on its blog, Twitter Lite takes up less than 1 MB on your device, which is less than many demanding apps.
You'll experience Twitter Lite a little differently depending on whether you're using a smartphone or tablet or a mobile phone that's not a smartphone. Other than this, the way you'd use the service isn't much different from the usual way. The only difference is that, instead of going to twitter.com, you go to mobile.twitter.com. Twitter Lite even lets you conserve even more mobile data with its data saver mode. This option cuts your data usage by as much as 70 percent, which is a real benefit for users who live in areas where mobile data is costly.
Features of Twitter Lite
Twitter Lite was developed in partnership with Google as a Progressive Web App or PWA. PWAs are part of Google Developers and include a variety of progressive and responsive apps. Because of the affiliation with Google, Twitter Lite is designed for Android. If you're on an Android device, you'll have access to the full spectrum of features, including push notifications. Twitter Lite is, however, also available for iPhone, where you'll still have access to all of Twitter's basic features sans push notifications.
Another feature of Twitter Lite is that it can also be used on desktops and laptops. Since it's designed as a mobile app, this capability is being downplayed. Most users in countries with fast internet connections wouldn't have a reason to use it on a non-mobile device. However, for anyone with a slow connection who uses a computer to access the web, Twitter Lite is a viable option.
Where is Twitter Lite Available?
When Twitter announced the release of Twitter Lite in April, it said that it would be available globally, which includes many Asian, African and Latin American countries. Yet, this isn't a separate app that's only for developing countries. Twitter Lite is actually the updated version of Twitter's older mobile app. As such, it's now everywhere and is the default choice for mobile users of Twitter. Twitter plans to make the Twitter Lite option available in as many countries as possible and partners with local companies when appropriate. In India, for example, a country with a population of over one billion, Twitter partnered with Vodafone, a company with more than 200 million subscribers.
So far, Twitter has only officially announced the release of Twitter Lite in India, Indonesia and, most recently, the Philippines. It seems that Twitter's strategy is to focus on emerging countries with large populations and many tech-savvy users who are eager for ways to affordably connect to their favorite apps.
Why Twitter Lite Was Developed
In a way, the name Twitter Lite is slightly misleading, as it implies that it's the light version of Twitter while most people are using the old version. The fact is, however, that more than 80 percent of Twitter users are now on mobile. Since Twitter Lite is the default mobile version, this means that it's the new normal for Twitter users. This is equally true in the United States and other developed countries as well as emerging countries.
At the same time, there's little doubt that Twitter Lite was created largely in order to better reach populations in emerging markets such as India and the Philippines. Users in these countries have a greater need for conserving data. This option also provides people in such regions with a convenient way to use social media in their distinctive ways.
Twitter originally announced Twitter Lite during the week of one of India's biggest sporting events, the Twenty20 cricket tournament. In India, millions of people use Twitter to follow sporting events, making Twitter Lite a valuable asset. This is an example of how people in emerging countries often use social media more intensively than those in western countries. While someone in the U.S., for example, is likely to log in and out of the app many times per day, someone following a Cricket match in India could easily be logged in for many consecutive hours.
Twitter isn't the only social media company that's focusing on reaching mobile users in emerging markets. Facebook came out with Facebook Lite in 2015. Like Twitter Lite, this is a version of Facebook that uses less data and makes the site more accessible for mobile users. YouTube, meanwhile, recently introduced YouTube Go in India, another Android app that minimizes data usage. Twitter Lite is another step in the direction of creating a more mobile-friendly web for social media users everywhere. As Twitter publicizes the app in more countries, it hopes to gain a larger share of users around the world.