Twitter packs a ton of value and ROI for brands that know how to use the platform.
It's superb for brand awareness, customer service, sharing your brand ethos, and driving traffic to your company website. To reap all these Twitter marketing benefits and more, you need raving fans.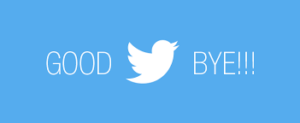 But here's the thing.
12% of people claim they unfollowed a company on Twitter in the last few days. So if you aren't vigilant, your fan base will shrink and you won't enjoy the benefits.