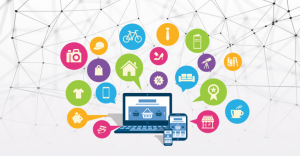 Everyone who owns a business constantly looks for ways to grow it. And one of the most effective ways to do so is to gain more visibility on social media. But how exactly do you use social media to grow your business?
Facebook's recent policy changes have made it pretty tough for brands to get visibility. However, Instagram and Twitter still hold great potential for businesses looking to promote themselves on social media.
93% of people who follow businesses on Twitter said they planned to make a purchase from them. 68% of them have admitted to buying something at least once from businesses they follow on Twitter. It's a great platform to build relationships with your customers and also to engage with them.
If you're still trying to figure out how to use Twitter to grow your e-commerce business, we've got you covered. All you need to do is to invest some time into understanding the basics of promotion on Twitter.
(more…)